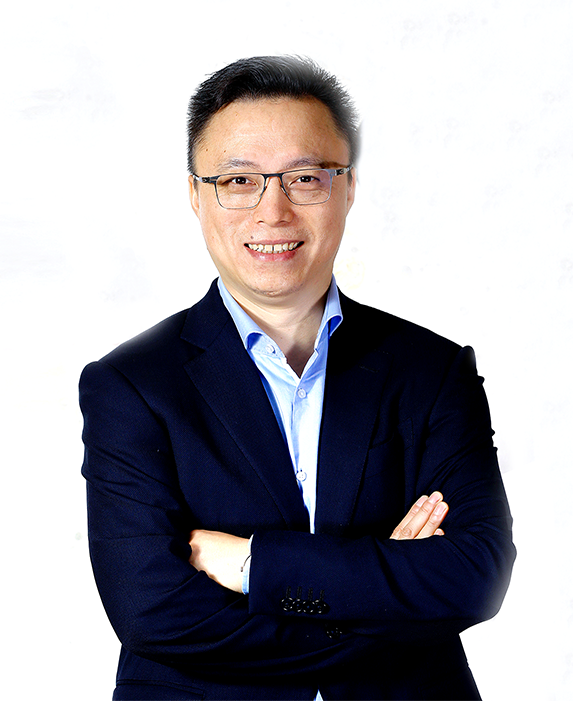 CEO's Message: Science and Technology are the Greatest Drivers of Public Welfare in our Age
Recently, at the end of an interview with an engineer working in Silicon Valley, I asked him: why do you want to come back to China? He said that so many incredible things are happening here but his life at present was a little bit boring.
I said welcome and glad to have you on board. Let's make a difference.
I also told him several stories, which I would like to share with you.
A Taobao shop owner who sells beef jerky has obtained 3,794 loans through Alipay in the last 5 years, an average of two loans every day, with the smallest amount at three yuan and the largest at 56,000 yuan. She may have broken two new records in global finance history, the "smallest" and the most "frequent".
A boss of an enterprise was planning to travel to the Antarctic. However, he was turned down when he was going to buy the return ticket because he had been added to a "dishonest debtor" list by court order. As a result, his Zhima Credit scores dropped significantly and no platform connected with Zhima Credit would provide him with services. He had to mortgage three properties to pay back the money so that he could come back home.
One more story, two robbers spent several thousand yuan to fly to Hangzhou to commit a robbery. They robbed several convenience stores in succession, but only stole a little more than a thousand yuan in total. After they were caught, they asked in anger: Don't people in Hangzhou use cash?
Why do I make these seemingly unrelated remarks at the beginning of Ant Financial's Corporate Social Responsibility report?
Because what hides behind these stories is the power of science and technology, which is exactly our greatest gift to society.
The evolutionary and civilized history of the human being, in the simplest way, can be seen as a progressive history where a marginal species climbed rapidly to the top of the ecological chain by developing cognition, agriculture, industry, science and technology.
At present, human beings are in a golden age of the so-called third industrial revolution. As a tech company, what we want to do and are currently doing is to use technology to bring society back to the origin of human beings: simple, equal and free.
For example, our daily errands, can we handle them easily without queuing, begging people or even going out? This is the "simple" principle.
Can a grandmother and a bank president enjoy the same quality and equally convenient financial services? This is the "equal" principle.
Can we say goodbye to complicated passwords, cash or even ID cards and passports, paying bills easily with "a face" and the credit data behind it?
Some of the above examples have already been achieved and some are on the way.
Some people worry that there is a threshold for using technology that will bring greater inequality to the world. However, in my opinion, people and human nature should be greatly valued, especially in a tech company. Technology is neutral, but it is also a learning system which gradually reflects the values and human nature behind it. As long as each of our engineers and product managers exemplifies the best parts of human nature, namely love and empathy, technology will show the greatest kindness to the world.
Some have asked me which product of our company in 2016 I am most satisfied with.
My answer is Ant Forest; our visual impairment function "Listen to Alipay"; as well as the first application scenario chosen by our blockchain team – to raise the "most transparent" fund in history for children with hearing impairment.
These thoughts reveal the human nature behind technology and a fact: science and technology are the greatest drivers of public welfare of our age.
— Eric Jing, CEO of Ant Financial
User Stories
The Internet is helping to involve everyone in conservation efforts: After signing up to Ant Forest, a user will be able to plant a virtual tree with virtual energy collected from daily carbon reduction activities. These virtual credits are transformed into real trees planted in the desert. It is important to cultivate a green lifestyle.

Internet innovation enables Chinese people to better express love: Alipay launched an in-app organ donation registration function in December 2016, enabling its 450 million of Alipay's real-name users to register to donate organs within less than ten seconds. The number of donors signed in reached 100,000 twenty days after the launch, exceeding that of the past year. What these donors contribute is the gift of life.

The most transparent platform: In 2016, the public welfare platform within Alipay, an affiliate of Ant Financial, introduced blockchain technology, which enables us to record the lifecycle of a donation. In this way, we have achieved an open, transparent and traceable flow of money. Designed and developed by Ant Financial, the technology can improve stability at the financial level.

In many rural areas in China, most farmers have no bank statements, asset certificates, mortgages or credit records, so they cannot receive equal access to financial services.
In 2015, Ant Financial began cooperating with CFPA Microfinance, one of the largest social enterprises that provides micro loans to the underserved in rural areas. In exploring "Internet + targeted poverty alleviation," the program moves loans to the "internet" and "smartphones" so that as long as farmers have one credit loan, they will be able to generate a credit profile and can therefore obtain future loans more easily.
Download 2016 Corporate Social Responsibility Report
1495266270875

Ant Financial 2016 Sustainability Report

Download