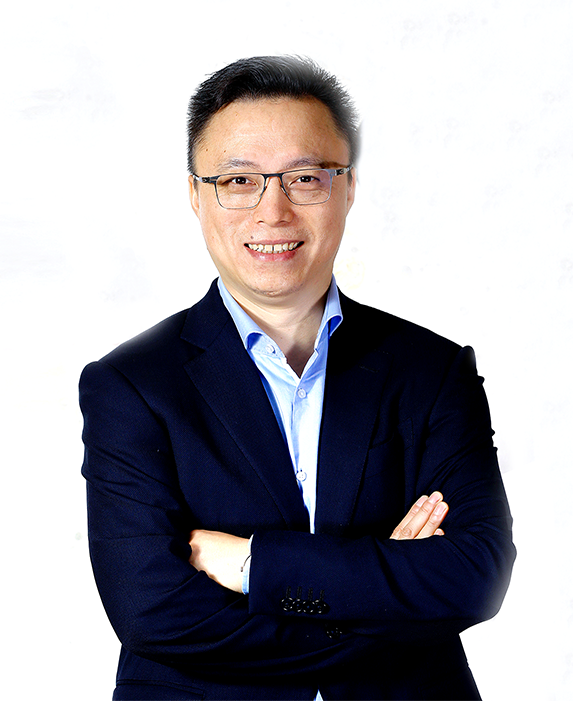 Leveraging Technology and Responsibility to Build a Better Society for the Future
In early 2020, the COVID-19 pandemic caught the world off-guard and forced a "stress test" on all of us.
But a global challenge like this is not uncommon. The United Nations' 2030 Agenda for Sustainable Development sets out the common challenges facing all humanity, including climate change, poverty, inequity, lack of equal employment, and public health issues such as COVID-19. It's a reminder of the urgent need for us to come together, to build a sustainable future for our world.
And as the world focused on seeking solutions through technology and the digital economy, the many stories that took place during the pandemic have emerged as powerful proof points of their effectiveness.
Amid China's battles to overcome COVID-19 and revive its economy, Alipay and its partners worked together to launch a series of technology-driven lifestyle and financial services. These include a dedicated in-app section for people to quickly access virus-related information and services, outbreak prevention authorities' health code service, contactless loan, and consumer vouchers issued by governments and merchants. The combination of these measures has helped individual consumers and small businesses mitigate the impact of the pandemic, allowing them to resume normal work and life as quickly as possible.
Globally, digital trade infrastructure such as the Electronic World Trade Platform (eWTP) became an important way to combat COVID-19 and drive the revival of global trade, including by enabling medical supplies from China to reach more than 150 countries and regions quickly. In Southeast Asia, digital wallets in different countries are learning from each other on how to help users deal with the outbreak. Everywhere around the world, digital technology has been playing a critical role in pandemic containment and economic recovery.
Now more than ever, we recognize the power of digital technology to transcend geographical and information gaps and help countries and institutions work together, be it during natural disasters or in daily life. The benefits of digital technology should also be shared equally by all countries, individuals, and small and micro businesses.
Over the past decades, societies have seen turning points in their development whenever there were major public crises. The SARS outbreak in 2003 marked the take-off of e-commerce in China; the Wenchuan earthquake in 2008 brought Internet-powered philanthropy to life. And in 2020, the outbreak of COVID-19 is now accelerating the advent of digital life.
The digital life era belongs to Mr. and Mrs. Guo Runhu of Qingshuihe county in Inner Mongolia. The couple produced beverages made from sea-buckthorn fruits, helping them earn RMB 30,000 to 40,000 more in one month with the support of the 550 million Alipay Ant Forest users who planted the 200 million trees.
The era belongs to pet store owner Tian Liang. The contactless loan initiative launched by MYbank helped him to secure a loan of RMB 460,000 in a short time, protecting his business from bankruptcy during the pandemic.
The era belongs to Rwandan coffee growers in Africa. Thanks to eWTP, their coffee sold for four dollars more per kilogram in the Chinese market. It also belongs to suburban grocery stores in the capital of Bangladesh. Just like the hundreds of millions of QR code merchants in China, QR codes are now the new bridge to their digital future.
The inclusive, green, and sustainable lifestyle supported by digital technology has no borders, and it is here to stay. It is not far away or an illusion.
Living in a global village today, no one can be an island, and there is no future in playing zero-sum games. We can only solve our common challenges by working together, and only through technology and innovation can we shape a future that is inclusive, green and sustainable.
We need to start acting now, to solve disputes through collaboration, to dissolve negative emotion with responsibility, and to build a future with technology. Only in this way can we secure a harmonious and beautiful world for the future generations.
Do well by doing right. Don't lose the future in worry and hesitation. Together, we can leverage technology to build a better society for the future.
—Eric Jing,Executive Chairman of Ant Group
User Stories
The Internet is helping to involve everyone in conservation efforts: After signing up to Ant Forest, a user will be able to plant a virtual tree with virtual energy collected from daily carbon reduction activities. These virtual credits are transformed into real trees planted in the desert. It is important to cultivate a green lifestyle.

Internet innovation enables Chinese people to better express love: Alipay launched an in-app organ donation registration function in December 2016, enabling its 450 million of Alipay's real-name users to register to donate organs within less than ten seconds. The number of donors signed in reached 100,000 twenty days after the launch, exceeding that of the past year. What these donors contribute is the gift of life.

The most transparent platform: In 2016, the public welfare platform within Alipay, an affiliate of Ant Financial, introduced blockchain technology, which enables us to record the lifecycle of a donation. In this way, we have achieved an open, transparent and traceable flow of money. Designed and developed by Ant Financial, the technology can improve stability at the financial level.

In many rural areas in China, most farmers have no bank statements, asset certificates, mortgages or credit records, so they cannot receive equal access to financial services.
In 2015, Ant Financial began cooperating with CFPA Microfinance, one of the largest social enterprises that provides micro loans to the underserved in rural areas. In exploring "Internet + targeted poverty alleviation," the program moves loans to the "internet" and "smartphones" so that as long as farmers have one credit loan, they will be able to generate a credit profile and can therefore obtain future loans more easily.
Download Alipay Sustainability Report