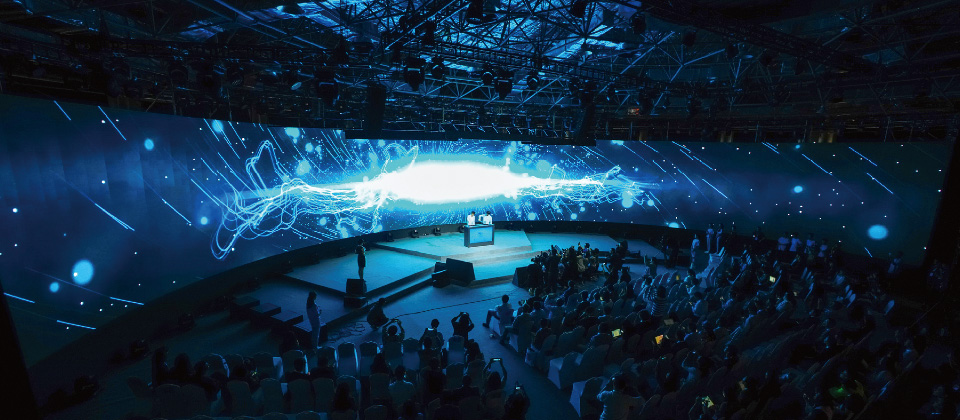 Ant Financial Services Group is dedicated to using Internet technology to bring value to users and partners. Since the establishment of Alipay in 2004, Ant Financial has continuously driven innovation in technology to improve user experience and create value.
Big Data Technology
Ant Financial applies Big Data technology to the businesses in its ecosystem. Ant Financial's MYbank, and its predecessor "Alibaba Micro Loan," has for years leveraged a Big Data model to offer loans. Following a comprehensive risk assessment process drawing on relevant models, customer data and other relevant data, Ant Financial developed "3-1-0" online lending, that is, a service standard characterized by a 3-minute application process, and 1-second loan granting and all with zero manual intervention. It has provided loans totaling over RMB 700 billion to over 4 million small and micro enterprises and entrepreneurs over the past five years, helping them tackle capital shortage, allowing them to survive and grow, and in turn create more job opportunities.
The technology of Big Data is also well utilized in Zhima Credit, the third-party credit scoring organization within the Ant Financial ecosystem. A "Zhima Credit Score" is obtained through processing and assessing vast amounts of data, especially related to the five dimensions of anonymized user credit history, behavioral preferences, contractual fulfillment capacity, identity characteristics and social connections. Zhima Credit is underpinned by e-commerce transaction data derived from Alibaba and online financial data from Ant Financial, along with data from partners, such as the Public Security Bureau and other public institutions. Unlike traditional credit scoring data, Zhima Credit's big data includes anonymized records of credit card payments, online shopping payments, fund transfers, wealth management, utility payments, house rental information, relocation records and social relationships.
By analyzing huge amounts of online transactions and behavioral data, Zhima Credit can offer credit scoring services for individuals, and enable online financial enterprises to better measure user's ability and willingness to repay money hence provide rapid credit and installment payment services.
Facial Recognition Technology
Ant Financial is committed to researching and developing advanced biometric-based facial recognition technology and to applying it to online identity authentication, so as to further enhance security and improve user experience. Based on its cutting-edge facial recognition algorithm, Ant Financial has developed interactive face detection technology and image desensitization technology, and has designed a high-concurrency ready and reliable system security structure. Face and identity verification products based on these technologies have been successfully deployed in MYbank and Alipay's identity authentication processes. The core algorithms involved are the biometric detection algorithm, image desensitization algorithm and facial recognition algorithm.
According to a 2014 study by the Chinese University of Hong Kong, the facial recognition algorithm achieved 99% accuracy in the international face photograph database LFW, exceeding the human eye's rate of recognition accuracy of 97.2%. Today, Ant Financial's facial recognition algorithm achieves 99.6% accuracy on the LFW database.
On June 30, 2016, Ant Financial launched Mark, an artificial intelligence biometric recognition AI. Mark challenged "Human Memory Wiz" Wang Yuheng, who won a reality TV competition called The Brain. In the end, Wang narrowly beat Mark at identifying the childhood photos of popular female faces on the Internet.
Cloud Computing Technology
Ant Financial's Ant Financial Cloud provides cloud computing services to financial enterprises. Leveraging the advanced technology and experience in cloud computing accumulated by Alibaba and Ant Financial, Ant Financial Cloud integrates a number of Alibaba Cloud's basic capabilities, and develops customized products to cater to the specific needs of the financial industry. A component of Ant Financial's "Internet Driver Program," Ant Financial Cloud is an open cloud platform that facilitates financial innovation and IT infrastructure upgrades for financial institutions to build more stable, safer, cheaper and more efficient financial-level applications.
After years of efforts, Ant Financial Cloud is characterized by high availability disaster tolerance (up to 99.99%), capital security management (transfer of tens of billions in funds per day), high-concurrence transactions (peak workload of 85,900 transactions per second), real-time security control (millisecond-level risk prevention capacity), and low-cost transactions (less than RMB 0.10 per transaction).
Risk Control Technology
Satisfying user demands is at the core of payment services. Users require rapid and secure handling of a payment service request. The key issue for the industry is risk control. Established in December 2004, Alipay has achieved intelligent risk control with remarkable track records after years of exploration.
Alipay's risk control system utilizes historic transactional data for individual cross-reference to improve account security. Roughly 80% of risk-related issues can be resolved in the intelligent risk control process. Apart from this, pre-issue prevention, live issue monitoring and post-issue audits are also very important. Accounts should be classified according to their respective risk rating, and new products will go through review of risk and monitoring strategy.
Ant Financial currently employs nearly 7,000 employees, of which 1,500 are engaged in risk management. Over 2,000 servers are deployed for risk monitoring, analysis and treatment. On average, risk recognition and controls can be completed within 100 milliseconds, four times quicker than the blink of an eye. The capital loss rate of Alipay is lower than 0.001%, lower than the possibility of one person being hit by a meteorite.
Ant Financial took the initiative to cooperate with a broad range of partners, including banks, third-party payment companies, risk control-related software and hardware makers, Alipay merchants and users, colleges and universities, and scientific research institutions, to enhance security protection capacities within the payment industry.
Artificial Intelligence (AI) Technology
Ant Financial's AI technology is widely applied in its intelligent customer service. Ant Financial achieves automatic judgment and prediction of user questions through data mining and semantic analysis technology. Combining users' identity on the server side and their behavioral logic stored on the client side our system can tell what problems our users may have encountered. In addition, Ant Financial also summarizes the questions shared by the majority of users. When talking to customers, "My Customer Service" collects key information and selects applicable answers based on semantic analysis.
The entire process from question recognition to rapid provision of information to resolve issues used to require 50 minutes. Now it takes just 1.6 minutes to allocate a response. On the "11.11" shopping day in 2015, 95% of Ant Financial's remote customer services were provided by Big Data-based artificial intelligence. Meanwhile, 100% of automatic speech recognition was achieved. In 2015, Ant Financial's customer center served 5.72 million customers, a year-on-year increase of 150%.
Along with intelligent customer service, Ant Financial features intelligent quality control and intelligent compensation. We used to manually survey customers for service quality with a sample rate of roughly 2%. Our artificial intelligence can detect customer mood as a mean to measure satisfaction in ways that were tradtionally only possible with customer service personnel. Intelligent insurance claim handling is another important feature. For the insurance business, "My Customer Service" is capable of handling insurance claims, and on average, insurance claims can be handled within 24 hours. 32% of payouts can be completed within one hour, and half of complicated insurance claims can be handled within 6 hours.